WEPS06 Wireless Pressure Transducer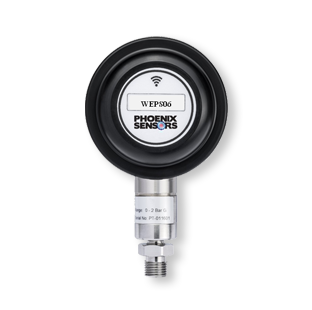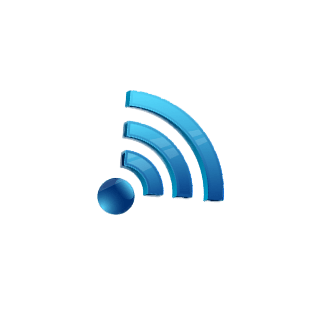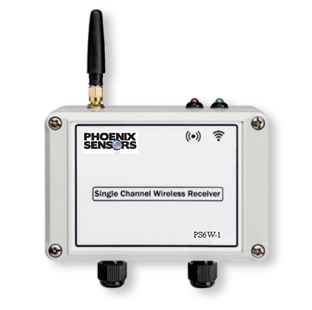 Phoenix Sensors is a US manufacturer of pressure transducers like the WEPS06 series. The WEPS06 Wireless Pressure Transducer is a cost effective replacement to a traditionally wired pressure transducer that offers the advantages of a low-cost installation in inaccessible and expensive installation environments. It is easily paired to the compatible PS6W-1 family of single channel wireless receivers thus offering a "plug and play" solution to your pressure measurement applications. The instrument uses a piezo-resistive ceramic sensor mounted within a stainless steel housing giving excellent media compatibility for the harshest of applications. A swivel adaptor is available which allows the head to be easily aligned to the PS6W-1 receiver. A line-of-sight range of up to 2500 feet is possible depending on the wireless receiver used (refer to the PS6W-1-1 datasheet for further information). Each device is temperature compensated, calibrated and supplied with a traceable serial number. For shorter range (100Ft LOS) applications where notifications and saving data are imperative, please review our WEPS05 series wireless pressure sensors. For short range (100Ft) applications where connectivity are not important, see our WEPS04 series BLE wireless sensors.
Wireless Pressure Transducer WEPS06 Specifications
Up to 2500 feet line-of-site range
Pressure ranges up to 6000 PSI gauge
Piezo-resistive thick film ceramic sensor with stainless steel body.
Five year battery life at 10 second transmission update rate
User-selectable transmission update rates
User-selectable 1-5V or 4-20mA receiver outputs
Simple DIL switch pairing with the single channel receiver
Relay Contacts provided for alarm functions
Wireless Pressure Transducer WEPS06 Applications
Consumer products
Agriculture
HVAC
Pool Pumps
Compressor
Pneumatics
Temporary Service Trials
Package
The body design is made of SS316, which allows for easy low-cost manufacturability and corrosion resistance. Vibration proof design for use in industrial applications.
Stability
The silicon MEMS pressure sensor element is mounted to a ceramic base and sealed into the SS316 housing. The selection of thermally capability materials reduce the mechanical stress on the sensor resulting in greater stability over time and temperature.
Additional stability is gained from factory stabilization of all sensors.
Pressure port
1/4" -18NPT thread is the standard SS fittings. Other port fittings such as 7/16-20UNF, and ¼" BSP are available for OEM customers.
Media
The pressure port is tolerant to most media including but not limited to oil, air, gas, and non-corrosive media. Sensor will only work on a temporary basis in any non-air application. Sensor will need to have a period of time to dehydrate.
Wetted parts
When checking media capability, the wetted surface is composed of 316 SS and Viton.
Pressure ranges
Standard pressure ranges are 15, 30, 75, 150, 300, 750, 1500, 3500, and 6000 psi in gauge.