PPT71 Small Analog High Accuracy Low Pressure Transducer
Phoenix Sensors is a US manufacturer of pressure sensors like the PPT71 series. The PPT71 is a low profile pressure sensor manufactured for low pressure OEM applications. This silicon pressure transducer was designed for industrial and commercial applications. The stainless steel design and high temperature analog component selection allows the sensor to be used in higher temperature (105C)applications and provide accurate results.
The PPT71 series utilizes MEMS piezo-resistive sensors pressurized on the passive backside of the SS housing which has superior long term stability, low manufacturing costs, and creditable(.5% ) linearity. The design is simple, cost effective, and proves reliable for OEM customers.
Please contact us for Custom design availability.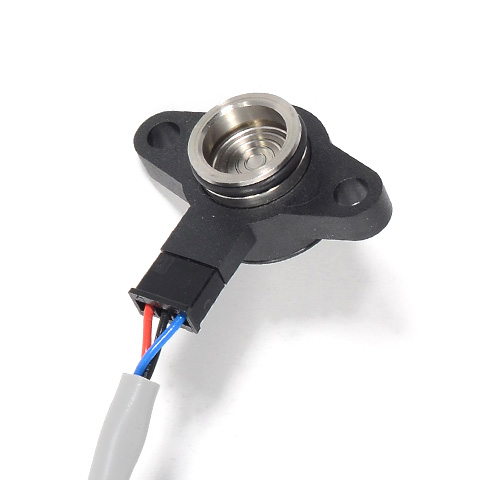 Low Profile Pressure Transducer PPT71 Specifications
Low Pressure
Media Isolated –SS316
-5-105°C Operating Temperature
Compact Size
+-.5% Linearity FS
Ratio 0.5 – 4.5V
50-200 psi pressure ranges
Absolute
Media – Liquid, Air, & Gas
IP65
Low Profile Pressure Transducer PPT71 Applications
Industrial Automation
Automotive Engine
Compressor
Pneumatic