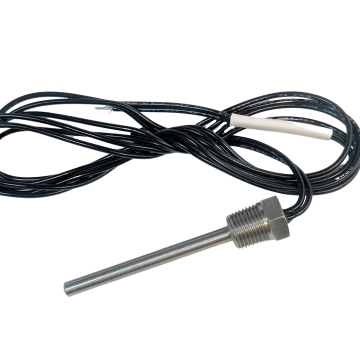 Introducing the PTS22-2 RTD Temperature Probe, a reliable and accurate solution for temperature measurement in…
Read More
Phoenix Sensors designs and manufactures temperature sensors for consumer, industrial, medical, and life sciences applications.  Our designs include miniature temperature sensors to meet the most difficult space requirements.  Our customers work with our engineering team to develop low-cost temperature sensors for high volume OEM customers.  The 22+ years of temperature sensor experience in our engineering team helps provide the best solution in the shortest development time.
Phoenix Sensors are designed to provide reliability, accuracy, long-term stability, and fast response times (Time constant). The temperature sensors are designed to maximize your component and product performance for many applications (Pool, Semiconductor, HVAC, Refrigeration, Aerospace, Military, and Industrial Automation).  Using technologies such as NTC (Negative Thermal Coefficient), RTD, and Thermocouples, we cover temperatures ranges from -100C to 1200C.  When you need technical support, you speak directly with our Application Engineers.
Our US based design and manufacturing allows our company to maintain the highest manufacturing quality standards and enable fast-turn custom temperature sensor solutions.