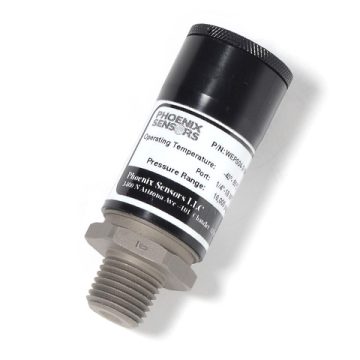 The WEPS04 wireless pressure module is a battery (CR2050) powered Bluetooth sensor manufactured for simple…
Read More
WPT Hardware Installation v1.2- Pool Sensor
PhoenixSensor WPT Pool Sensor v2
Wireless Pressure Sensor- Plumbing Application
WEPS Intro Video Digital Gauge v1 2
The Phoenix Sensors wireless pressure sensors and transducers allow remote monitoring and data collection.  The easy to use software developed by our engineering teams for use with any smart mobile device allows users to set limits, save data, and set zero points with a simple touch of the screen.
Wireless Temperature sensors are currently being developed for a number of OEM applications.  With a wide temperature range, Phoenix Sensors uses NTC, RTD, and Thermocouple technologies to solve a number of temperature sensor applications.
Wireless sensors can be used to remotely monitor Pool pressures and notify customers when the pool filters need cleaning, or when there is a potential problem with the Pool Pump System.  When used properly, it can save users hundreds of dollars on pool equipment repairs.
Wireless pressure sensors are manufactured for simple measurements on a variety of applications. The advanced Interface software allows the user to set high and low limits while measuring live.  The display is easy-to-read while displaying the pressure and temperature values.  The 900Mhz (WEPS05 & WETS03) wireless pressure sensors allow the user to store data (only limited by the Mobile device) for hours, days, or even months.